Synergy Sweep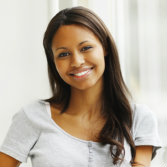 Make the most of your money with our Synergy Sweep service. We'll automatically sweep excess funds from your checking account into a higher-interest Power Plus Account. Just set a threshold for how much cash you need to maintain in your checking account.
Your excess cash will transfer into the Power Plus Money Market account, where you'll earn interest on otherwise idle funds. Should withdrawals cause the balance of your checking account to drop below your threshold, funds will automatically transfer back into your checking account to cover the deficit.
Summary

Let your idle funds generate extra revenue
Maximize investment balances
Increase profitability without adding work
Fully automated and secure
Customized target balance levels
Personal Accounts: $10 per month sweep fee
Commercial Accounts: $40 per month sweep fee

The checking account balance range is designed to ensure that the money market account operates within the transaction limitations described below*.

We take care of the rest. Let our Synergy Sweep Service go to work for you!

*Automatic transfers into the Power Plus are unlimited; however, federal regulations limit the number of automatic transfers out of the Power Plus account to no more than six per month. Over-the-counter (in person) transfers out of the Power Plus account are unlimited. Should all six automatic transfers out of the Power Plus account be used and additional transfers are required, they may be done in person at the bank.