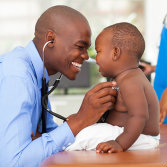 Swell Plan
Synergy Bank partners with ADDvantage CARE Healthcare Discount Organization to offer the Swell plan to our Premium checking account customers. The plan offers discounts on vision, dental, chiropractic, prescription drugs, and more – alongside exclusive health and fitness benefits!
Browse below for a complete list of Swell Plan features, savings and discounts.
Swell Plan discounts include:
Vision
Savings up to 25%

Exams, eye glasses, certain contact lenses, eye surgeries including RK and LASIK
Dental
Savings from 10% to 30%

Preventative services basic and major services
Orthodontic
Savings from 10% to 20%

Children and adult coverage (average savings of $600 - $900)
Hearing Aid Products/Services
Savings up to 20%

Hearing screenings and exams, hearing aids and listening devices
Prescription Drug Services
Savings up to 20%

Retail and mail-order, savings on generic, brand and preferred
Chiropractic Services
Savings from 20%

Exams, procedures, in-house x-rays
Holistic & Alternative
Savings up to 20%

Day Spa's, massage therapy, acupuncture and hypnosis
Vitamins and Herbs
Health Clubs
Savings up to 15%

Primary member covered automatically. Additional coverage available

Family upgrade option

Member upgrade option
$10,000 Accidental Death & Dismemberment Insurance
ADDvantage Care Providers
Find providers in your area that offer discounts available through your Swell Plan or Premium Club Account.