Regular Savings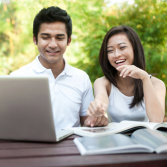 Open this interest-bearing account that offers a great way to prepare for the future, and start building your financial safety net. You'll earn competitive interest on all balances after a low $100 deposit. Then, you can make deposits when you want, and continue earning towards financial peace of mind!
Even set up automatic transfers from your checking account (or another account you choose) to help you grow your savings each month. Plus, access your savings if need be, with three withdrawals per quarter included at no charge.
Summary

Earns competitive interest
No service charge with $100 minimum balance
$2 charge per quarter on balances below $100
Free online banking
Free eStatements
Free mobile banking
Set up automatic transfers from other accounts to help you save
Three free withdrawals per quarter; $2 charge per withdrawal thereafter
$100 minimum deposit to open
Early closure fees may apply*




* All new accounts are subject to a $10 fee if the account is closed within 180 days of opening the account.