Money Market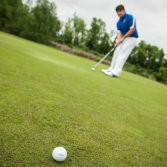 Earn a higher interest rate to reward your larger account balance while you maintain easy access to your funds. We offer the Power Money Market that features unlimited in-person or Synergy ATM withdrawals. Even enjoy limited checking privileges to keep your assets liquid.
Power Account

Competitive interest rates
Check writing ability*
Avoid $10 monthly service charge with $2,500 average daily balance
Unlimited withdrawals or transfers to other Synergy accounts in person or at the ATM
Limitations may apply on other withdrawals and transfers from this account*
$2,500 minimum deposit to open account
Early closure fees may apply**




* For Money Market Accounts, federal regulations limit the number of preauthorized withdrawals to no more than six (6) per monthly statement cycle. Each withdrawal in excess of these limitations is subject to a $10 penalty. Accounts that exceed these transaction limitations on more than an occasional basis will be transferred to another account type or restricted of transfer and draft capabilities.

** All new accounts are subject to a $10 fee if the account is closed within 180 days of opening the account.