Premium Club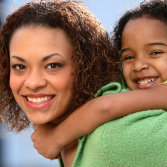 Why settle for just a checking account? Choose Premium Club – checking that pays competitive interest, plus everything else you need for all-around better banking. It's loaded with perks that save you time and money and for one low monthly rate!
You even get membership in the ADDvantage Swell Plan — a wellness plan providing discounts on vision, dental, chiropractic, hearing and fitness center services. Plus, identity theft coverage, accidental death and dismemberment insurance, and more!
Summary

Pays interest on collected balances of $1,000 and greater
Free Premium Club checks, or a 50% discount on other personal style checks
Free Synergy Visa® debit card
Free traditional traveler's checks
Discount on safe deposit box rental
Membership in the ADDvantage Swell Plan
$10,000 Accidental Death & Dismemberment insurance
Identity theft insurance coverage: Up to $10,000 total per occurrence
Two free money orders or bank official checks per month
Monthly service charge of $10
$100 minimum deposit to open
Early closure fees may apply*

*All new accounts are subject to a $10 fee if the account is closed within 180 days of opening the account.