Plus Account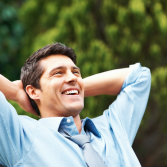 Expect more from your checking account, including checking, plus competitive interest and added convenience. Our Plus Account lets you earn interest on balances of $1,000 or more. And we even make easier to watch your balance grow, with free online banking, mobile banking, and eStatements.
There's hardly a concern, as you grow your balance with competitive interest each month.
Summary

Pays competitive interest on collected balances of $1,000 and greater
Unlimited check writing
Synergy Visa® debit card available for $12 annual fee
No charge for traditional traveler's check
Optional membership in the Swell Plan available for $5 a month
Waive your $10 monthly service fee in one of two easy ways:
Keep a minimum daily balance of $1000+
OR, keep an average collected balance of $5,000+
$1000 minimum deposit to open
Early closure fees may apply*

*All new accounts are subject to a $10 fee if the account is closed within 180 days of opening the account.