Personal Loans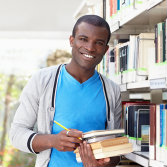 Making dreams come true is one of the things we do best. With competitive rates, recognized experts in the field, and a wide range of financing options, Synergy Bank can customize the right loan. We offer fixed rate loans with affordable terms designed to fit your needs.
From a new boat to college tuition, or even a family vacation, a personal loan from Synergy Bank can transform your dreams and ideas into a happy reality.
Please access the loan application by clicking on the "Application" button above. You can complete the form on your computer by typing in the spaces provided or by printing the application and completing the information clearly with blue or black ink. In both cases, please review your application thoroughly, then sign and date the application and bring into any branch. If you are applying with another person, please make certain that they also sign and date the application. For your security, please do not scan and email your application.
Summary

Get funding for just about anything:
Consolidate debt
Recreational vehicles
Boats & personal watercrafts
Take a vacation
Pay college tuition
And much more
Competitive interest rates
Flexible terms and low monthly payments
Easy application process
Quick decisions made in the Bayou Region 

Friendly personalized service for the life of the loan

Line of Credit

A personal line of credit gives you access to cash whenever you need it, for almost any purpose. You can re-use it without re-applying and pay interest only on the amount you use. It's perfect for unexpected expenses or when you need fast access to cash.

Competitive interest rates
Pay interest only on what you use
Use for most any purpose:
Medical expenses
Unexpected appliance or car repairs
Large purchases
And more
Re-use as needed without re-applying
Convenient and flexible
Accessible with special checks
Can be tied to a checking account to provide overdraft protection
No early payoff penalties