Mortgage Loans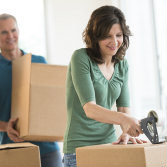 Buying a home is one of the most important decisions in your life. Make it the right one with help from Synergy Bank. We offer a wide variety of home loan products for your home purchase, refinance, construction, or home equity needs. Our experienced staff will assist you every step of the way, and you may even pre-qualify so you can shop with confidence.
We offer competitive rates and flexible repayment terms, and we'll work hard to meet your individual needs and budget. Contact a lending specialist today and put the strength and experience of Synergy Bank to work for you!
Please access the loan application by clicking on the "Application" button above. You can complete the form on your computer by typing in the spaces provided or by printing the application and completing the information clearly with blue or black ink. In both cases, please review your application thoroughly, then sign and date the application and bring into any branch. If you are applying with another person, please make certain that they also sign and date the application. For your security, please do not scan and email your application.
Summary

Buy your dream home or investment property
First time homebuyers welcome
Competitive fixed rates
Wide variety of programs:
Conventional fixed rate loans
Federal Housing Administration (FHA) loans with easy financing terms
Veteran's Administration (VA) loans specifically for our veterans
Rural Housing Development loans
Pre-qualify for greater buying power
Local Bayou region decisions for fast results
Personalized, expert service you know and trust

Use this convenient mortgage checklist to prepare yourself and gather everything you need to make your mortgage process easier.