Home Equity Loans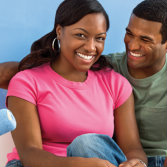 Ready to kick off that home improvement project or take that vacation you've been talking about for years? A home equity loan can give you the funds for just about any purchase or need.
We offer some of the most competitive rates in the Bayou Region, plus flexible terms and easy payment options. Our experienced lenders will find the best way to put your home equity to work for you with a customized loan that fits your budget and lifestyle.
Please access the loan application by clicking on the "Application" button above. You can complete the form on your computer by typing in the spaces provided or by printing the application and completing the information clearly with blue or black ink. In both cases, please review your application thoroughly, then sign and date the application and bring into any branch. If you are applying with another person, please make certain that they also sign and date the application. For your security, please do not scan and email your application.
Summary

Take on any project or large purchase
Funds provided as upfront lump sum
Low, fixed interest rates
Flexible terms and affordable payments
Local decisions for quick results
Customized loan plan to fit your needs and budget
Interest is typically tax deductible*

*Consult a tax advisor

Home Equity Lines of Credit

A home equity line is a revolving account in which the equity in your home serves as collateral. This valuable line can be used for anything from home improvements to education costs, vacations, and major purchases.

Use your home as collateral
Competitive interest rates
Pay interest only on what you use
Use for most any purpose
Re-use as needed without re-applying
Convenient and flexible
Accessible with special checks