Cash Management Services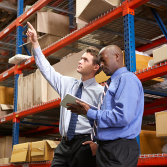 Synergy Bank's Cash Management Services are your business connection to anytime online banking and bill payment, self-service account management, payroll services, wires and even tax payments. Take control of your business cash flow - online. Click "Apply Now" above to request additional cash management services.
ACH Manager
Automated Clearing House (ACH) transactions are electronic debits and credits used to efficiently disperse funds or collect receipts through direct payment from any bank account in the United States. Business customers can set up recurring ACH transactions allowing files to be sent with little or no effort on your part. ACH Manager is the most cost effective and timely way to move money.
ACH Manager is ideal for:
Payroll direct deposit
Membership dues
Transfer funds
Rental fees
Vendor payments
Remote Deposit Capture
Remote Deposit Capture will save you time and money by reducing trips to the bank. Remote Deposit Capture allows business owners to capture electronic images of checks and Magnetic Ink Character Recognition (MICR) information right at their place of operation and send to the bank for same day deposit through a secure internet connection. With Remote Deposit Capture, your checks are deposited into your account the same day if sent and confirmed before 6:00 p.m. CST. 
Wires
Synergy Bank's Business Online Wire transfer service is an easy and fast way to send funds electronically. If immediate payments are needed, customers can log onto their Business Online Banking and securely wire payments within the US.
Positive Pay
Most of us have security systems to safeguard our valuables, like our car, our home and even our smart phone and tablet. You can think of our Positive Pay as a security system for your checking account. You get the peace of mind knowing any check that clears your account was issued by you and only you.
Positive pay is an automated fraud detection tool that matches the account number, check number and dollar amount of each check presented for payment against a list of checks previously authorized by the customer.
With added security and customized control over your business checking account activity with Positive Pay, you can rest assured that your account is being monitored closely because Positive Pay compares checks you've written to checks coming out of your account. When suspect checks are detected, Synergy Bank's eBanking Team will notify you, so you'll be able to identify and stop unauthorized transactions before the payment is finalized.