Business Alliance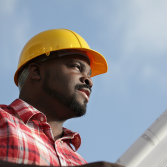 Enjoy a checking account that makes sense — designed specifically for businesses with low-to-moderate account activity. Business Alliance checking includes everything you need to meet your basic business needs, including your first 250 per-item charges at no extra cost each month.
But that's not why we call it Business Alliance checking. Start a true alliance between your business and Synergy Bank, with our highest level of personal service every step of the way.
Summary

A basic commercial checking account*
No monthly service charge if average daily balance is $5,000+
$9 monthly service charge if average daily balance for the statement cycle falls below $5,000
$0.30 per item charge for items in excess of 250
Online Bill Pay only $4.95 per month (optional)
Cash Management services available
Business Edition VISA® Debit Card available**
$100 minimum opening deposit

*All new accounts are subject to a $10.00 fee if the account is closed within 180 days of opening the account.

** Annual Fees may apply.