Corporate Cash Management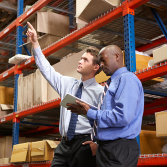 Designed for businesses that want advanced features such as the ability to initiate direct deposit of payroll for employees, collect payments electronically from vendors, or other ACH originations through the National Automated Clearing House Association (NACHA).
View account balances and histories, transfer funds, initiate stop payments, and view check images. This convenient service is available to business customers for a low monthly fee of $50. Sign up today!
Summary

Access information from your accounts
Expedite all your payments
Collect funds faster and easier
Accelerate cash flow while securing transactions
Pay vendors and suppliers quickly and conveniently
Transfer funds from other institutions
Deposit payroll automatically to employees' accounts
Reduce costly expense of paper checks